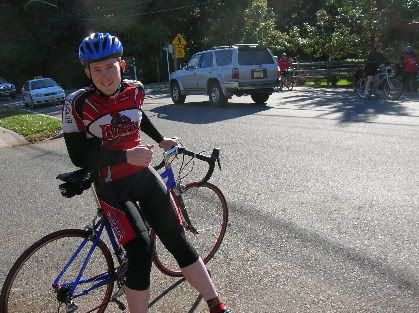 Chris hanging out post-Tour
On Sunday, Rutgers Cycling participated in the Tour de Rutgers. This 13 mile tour winds its way through the five campuses of Rutgers University at a social pace to provide a fun day for all.
The ride stops to regroup while Mark shows off.
Rutgers Cycling was joined by cycling enthusiasts throughout the Rutgers community and by extra special guests the Colavita U19 team. Having missed out on a ride with RU because of rain when they last visited, the Colavita gang came out again for a fun day of riding on a sunny Sunday morning.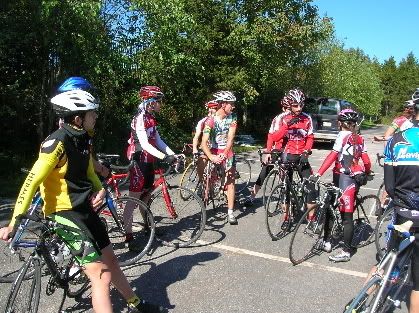 The TdR was a great success! It was wonderful for the team to connect with alumni and cycling enthusiasts from around the community. We are especially grateful to the Colavita riders and their parents who joined us to tour the campus on wheels!
Post-ride the Rutgers/Colavita crew discuss plans for a training ride.