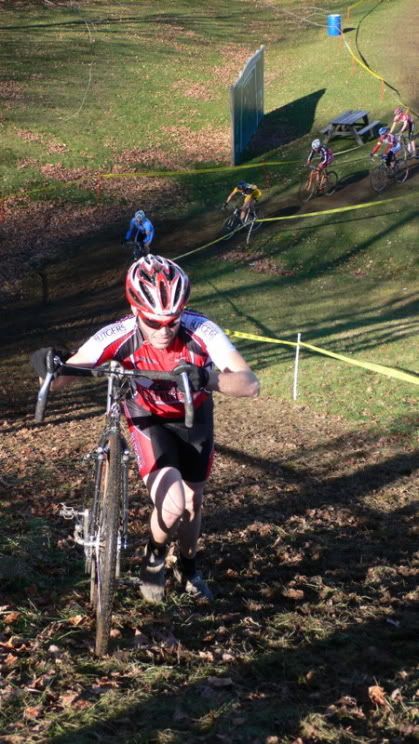 Me feeling "owie"
Some things just go together well: peanut butter and jelly, oatmeal and apple slices, red, black, and white, and Thanksgiving break and cyclocross.
This weekend the RU cyclocross crew headed up to Sterling, MA for the Gearworks Baystate CX, round 5 of the Verge NECCS series, and round 7 or so of the ECCC 'cross series.
Last year, the course was covered in snow that quickly turned to ice. This year, it was dry and fast, fast, fast. Charlie's pre-ride report went something like this: "It's a dirt crit."
If there's one thing I like, it's criteriums.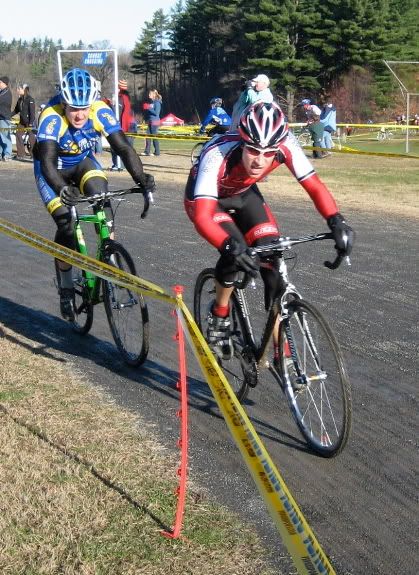 Blake? or AngryBlake?
Anyway, we braved Thanksgiving traffic on Friday and met with only minor delays. We stayed at the Chocksett Inn in Sterling which was, seriously, across the street from my old house... weird. The hotel was hooked up. We rolled pro-ish style and made some delicious pasta and veggies before sleeping on perhaps the most uncomfortable fold out couch ever. Lance stayed at this place when he did Fitchburg in '92.
If it's good enough for Lance...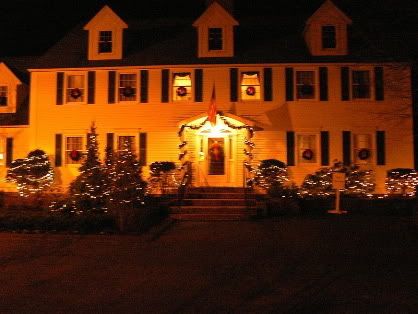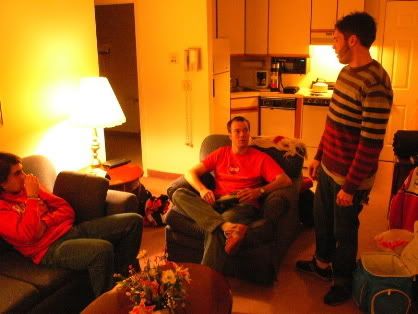 We don't always wear spandex
The race... New England cyclocross is a little different. The fields are huge and really, really fast. In the Cs, Blake had a solid ride to finish 23rd out of a million (2nd collegiate). Andy had a fantastic ride to finish 44th (5th collegiate). He rode well, and looked pretty comfortable out there.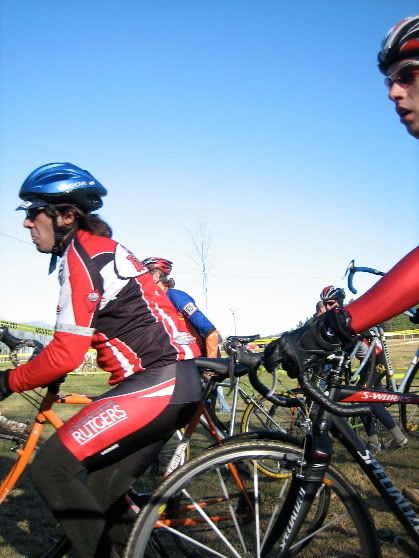 FarmerAndy looks a little less than comfortable
In the Bs, I got a 4th row start (important when there's, seriously, 9 rows) and rode probably my best race of the season to finish 36th (4th collegiate). Charlie was not digging on the dirt crit action and finished 60th (5th collegiate).
Charlie on the run-up
Because racing our brains out in MA wasn't enough, the crew returned to NJ Saturday night only to turn around and head north again to the NJ State 'Cross Championships in Augusta. I came late and missed most of the C action, but I know Kyle finished 42nd, Andy 20th, Mike Phelan 29th, and Blake 11th. In the Bs, we saw the triumphant return of Alessandro and his "old skool" Rutgers skinsuit. Jay and I also raced our bicycles. I finished 12th, Jay 19th, and Alessandro not too far behind Jay in 23rd.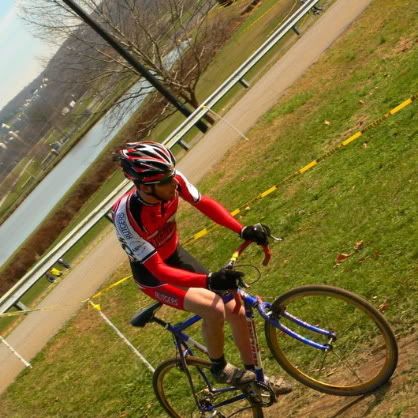 Jay accelerating hard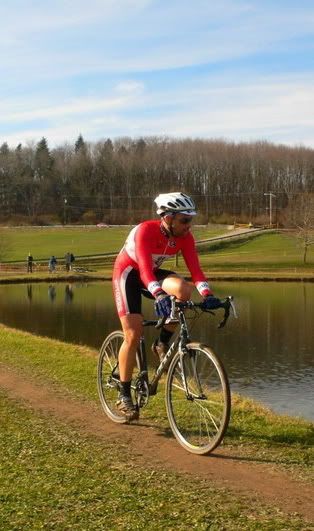 Alessandro is old school
Now, it's time to drink some chocolate soy milk, take a bath, and go to sleep.
-Mark