Saturday morning the Colavita U19 Team visited with the Rutgers University Cycling Team to check out Rutgers and learn about collegiate cycling. Rain cancelled plans for a group ride, but the prospective students and racers were treated to a meet and great in the student center with bagels and great campus tour led by Blake. Over 25 prospective students and parents came for the campus visit making it a successful and fun recruiting effort!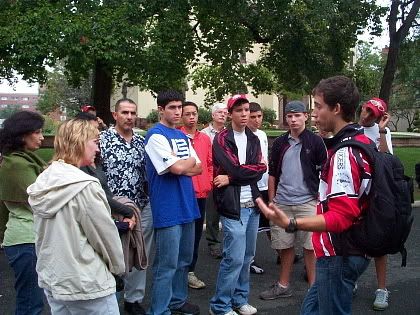 Blake talks to the Colavita riders about dorm life.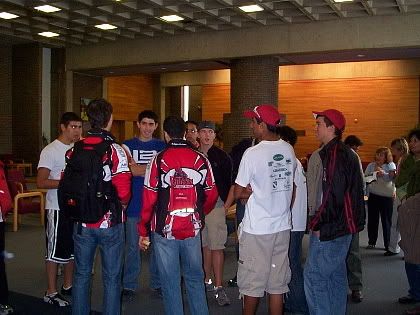 Don and Blake answers questions in a small group.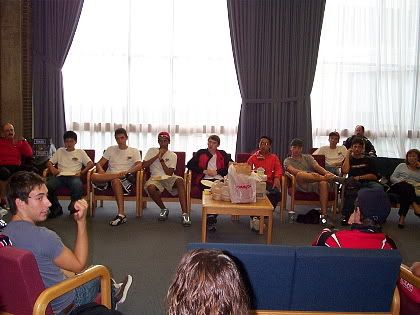 The meeting.